This Low Carb Tuna Crepini recipe is one that you definitely don't want to miss out on!
Crepini is a fusion of French crêpe and Ukrainian blini but the best thing is that this is a wrap made from cauliflower, which means it's low in carbohydrates!
This versatile wrap makes all kinds of healthy meals possible and our Tuna Crepini recipe is incredibly simple to whip up and tastes absolutely fantastic.
With just a handful of readily available ingredients and minimal preparation time, you can transform ordinary pantry staples into a gourmet experience.
We have no doubts that this will become one of your go-to recipes for a quick and delicious meal any time of the day!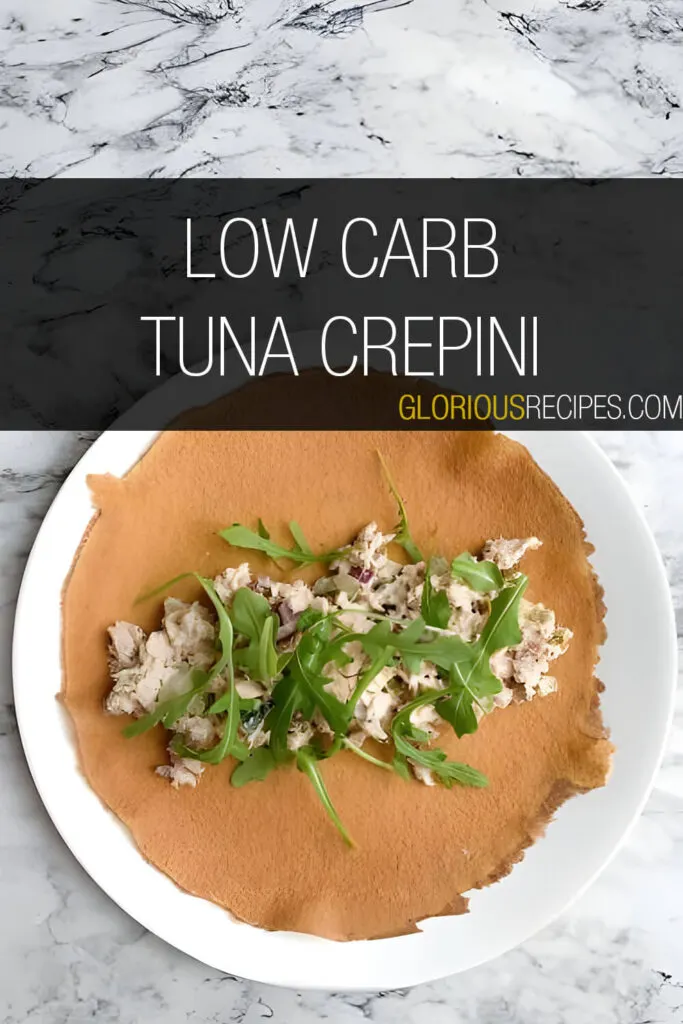 Why You'll Love This Tuna Crepini Recipe
Protein-packed powder: Revel in the goodness of a protein-packed meal with this brilliant Crepini wrap that's generously filled with high-quality tuna, providing your body with the essential fuel it needs for sustained energy and muscle support.
Low-carb goodness: This cauliflower low-carb Crepini wrap ensures you can savor every bite without the worry of unwanted carbohydrates, making it an ideal choice for those mindful of their carb intake.
On-the-go convenience: Whether you're at work, on a picnic, or just looking for a swift and nutritious lunch, this portable delight can fit seamlessly into your busy lifestyle, ensuring you never compromise on taste or health.
Healthy indulgence: Experience guilt-free indulgence with this delicious low-carb tuna Crepini wrap that you'll no doubt be making time and again!
Ingredients Required
Canned tuna: Using canned tuna makes it incredibly convenient to whip up this amazing dish!
Avocado mayonnaise: You can use store-bought avocado mayonnaise or make your own. You can also substitute it with regular mayo to suit your palate.
Jalapeño: Gives a nice kick with every bite.
Red Onion: Adds aromatic fragrance to the wrap.
Pickles: The tangy flavor adds plenty to the overall flavor of the wrap.
Crepini wrap: Our star ingredient in making this a low-carb dish.
Arugula: Goes really well with the tuna and adds fiber to the dish.
Salt and black pepper
How To Make Low Carb Tuna Crepini Wrap
Prepare all the ingredients – draining the tuna and dicing the rest of the ingredients.
Combine the ingredients.
Assemble the wrap by spreading the combined mixture and topping with arugula.
Serve and enjoy!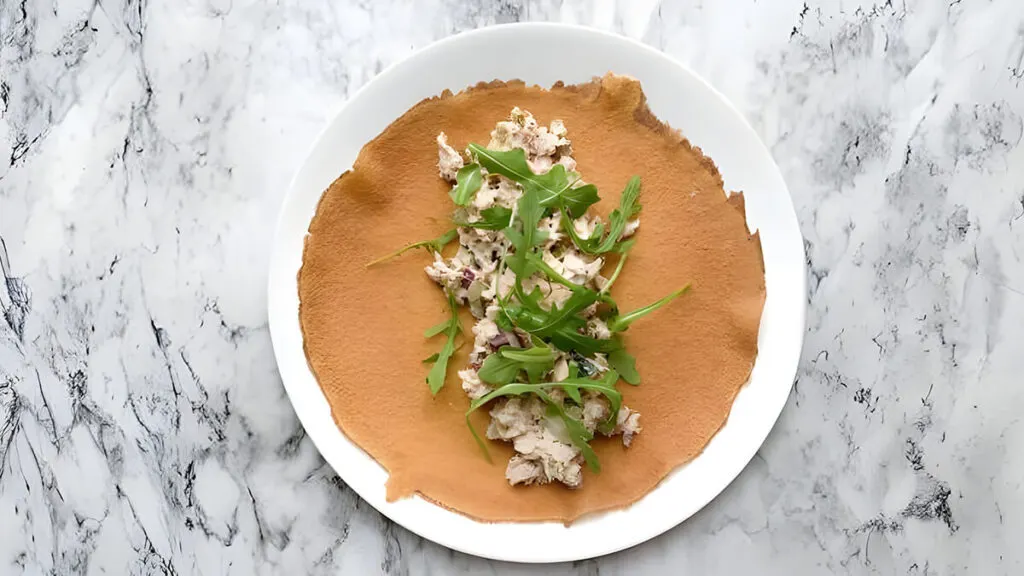 Yield: 1
Low Carb Tuna Crepini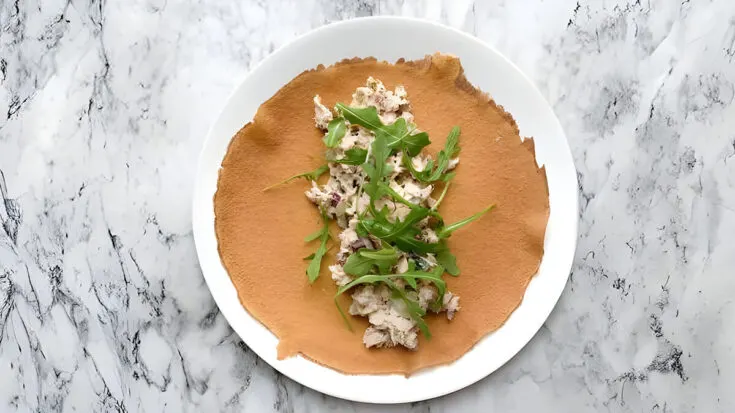 This Low Carb Tuna Crepini makes for a perfect light brunch or snack and it's so simple to make! Try it yourself and you'll be pleasantly surprised by how good it tastes!
Ingredients
½ can tuna, drained
2 tbsp avocado mayonnaise
salt and black pepper, to taste
1 tbsp jalapeño, finely diced
1 tbsp red onion, finely diced
1 tbsp pickles, finely diced
1 Crepini wrap
¼ cup arugula
Instructions
Prepare all ingredients as required.
Add drained tuna, avocado mayonnaise, salt, and pepper to a bowl and mix well. Add diced jalapeño, onions, and pickles to the mixture and combine well.
Spread the mixture on a Crepini wrap and top with arugula. Serve and enjoy!
Nutrition Information:
Yield:
1
Serving Size:
1
Amount Per Serving:
Calories:

120
Total Fat:

1g
Saturated Fat:

0g
Trans Fat:

0g
Unsaturated Fat:

0g
Cholesterol:

0mg
Sodium:

25mg
Carbohydrates:

0g
Fiber:

5g
Sugar:

0g
Protein:

28g
Nutrition information is only an estimate and can vary depending on ingredients used.
We've got more wonderful crepini recipes so make sure to check them out here!
If you've tried this, let us know in the comments below!
Share on your favorite social media platform and tag us @GloriousRecipes – we can't wait to see what you have made!