If you haven't tried Javy Coffee yet, you don't know what you've been missing out on all this while!
It's incredibly quick and easy to make delicious coffee with Javy coffee concentrate and it's all in the form of a microdose!
Just a couple of teaspoons of this wonderful liquid microdose coffee is all it takes to create tasty lattes and cold brews to start your day right.
From flavored coffees to classic lattes, we've got you covered with some of the best Javy Coffee recipes that you can easily try at home!
Enjoy a cup of Salted Caramel Cream Cold Brew that's bound to be a crowd-pleaser with how delicious it is!
The base drink is made by mixing caramel syrup, water, and a few teaspoons of the liquid coffee concentrate to form a tasty cold brew.
Topped with a flavorful salted vanilla frothed cream that's enriched with vanilla extract, it's extra rich, creamy, and super yummy!
Try making this tasty shaken espresso for an incredible drink that will get you your caffeine fix with fantastic taste!
It's ridiculously easy to make and with brown sugar cinnamon syrup and ground cinnamon as part of the ingredients added, you are guaranteed a tasty drink with depth in flavor.
The rest of the ingredients required are water, oat milk, and liquid microdose coffee that you add and mix to create a wonderful beverage.
Shake it or stir it to enjoy an amazing cup of coffee!
Indulge in this Pumpkin Spice Latte and you'll love it for the complex flavors that really make this beverage stand out!
With homemade pumpkin spice syrup, you get to control exactly how you want it to taste by adjusting the levels of cinnamon, nutmeg, ginger, and pumpkin puree to your liking.
To assemble, add espresso made with Javy Coffee liquid concentrate to the syrup and top with frothed milk and whipped cream!
It's amazingly delicious and you'll be drinking it all day long once you've tried it!
Get your protein fix with this fantastic smoothie that's made with Javy Coffee concentrate!
Instead of water, chocolate milk is used as the main liquid base and added to a blender for processing until nicely combined, along with coffee concentrate, protein powder, cool whip, and ice cubes.
For more decadent enjoyment, top with some chocolate or caramel syrup before sipping on this delicious beverage!
It's the perfect post-workout drink to refuel, replenish, and give yourself an energy boost!
Keep it simple with a classic iced latte that's super easy to make and absolutely delicious!
There's no need for an espresso machine when you have Javy Coffee and you can easily make a cup of tasty iced latte with just 2 teaspoonful worth of liquid concentrate!
Along with ice and milk, everything is combined and mixed together in less than a minute so not only do you save on the hassle, you save on time as well!
Who knew it can be so simple to make a glass of iced latte?
Treat yourself to a cup of tasty Blueberry Latte with this fantastic recipe that you definitely need to check out!
Frothed milk and blueberry syrup, made by combining and heating blueberries, water, and white sugar together, are first added to ice cubes and left to let the layers form.
It's completed by adding Javy Coffee concentrate and stirring to mix everything together before topping it with whipped cream for a nice finish.
With a vibrant color and delightful taste, it's a drink that you'll definitely enjoy!
Start your day right with this amazing Coffee Breakfast Smoothie that combines all your favorite ingredients into one!
Made by blending banana, coffee, milk, and rolled oats, it's filled with wonderful flavors and a creamy consistency that's super addictive and enjoyable.
It's especially great for those who want a tasty breakfast on the go, packed with all the essential nutrients and caffeine to get your engine going.
Try it for your next breakfast and feel the difference!
Yes, you can use Javy Coffee to make desserts as well!
If you love cakes and coffee, you'll love this coffee cake with its coffee-infused batter and icing!
Topped with a nice crunchy streusel that's spiced with cinnamon, this cake is incredibly tasty and a delightful treat for an impressive dessert or mid-day snack.
Enjoy it with a cup of Javy coffee to enhance the experience further!
Spice up your next drink with this Javy Coffee recipe that makes a mean Iced Cinnamon Dolce Latte!
Brewed coffee is added to homemade cinnamon-vanilla syrup before topping off with heavy cream to create this easy-to-make coffee drink.
The underlying notes of vanilla and cinnamon make it a pleasant drink to enjoy throughout the day and it can be enhanced further by topping it with whipped cream and a sprinkle of ground cinnamon!
Make delicious brownies with Javy Coffee concentrate and it's not difficult to bake these at all!
Using liquid coffee concentrate as compared to coffee powder or brewed coffee ensures that there is no grainy texture or high amounts of water to deal with, making the brownies taste awesome and come out nicely baked from the oven.
With a rich flavor and dense texture, these coffee-infused brownies are absolutely irresistible and dangerously addictive.
You'll be hard-pressed to stop at one once you've taken your first bite!
Impress your friends and family with this Pumpkin Spice Whipped Coffee that adds a little flair to the regular drink!
Also known as Dalgona coffee, whipped coffee is foamy, delicious, and filled with intense flavor that you'll definitely love.
With a simple addition of pumpkin pie spice, the whipped coffee gains a more complex flavor that's super addictive.
Top a glass of milk with the freshly whipped coffee and enjoy a glass of the popular Dalgona coffee!
For a refreshing combination, you've got to check out this Dark Chocolate Coconut Mocha that's absolutely delicious!
Made by heating a mixture of coconut milk, sugar, cocoa powder, coffee concentrate, and chocolate chips, this drink is the perfect beverage for warming you right up on a cold and chilly evening.
It's filled with chocolatey goodness that's incredibly tasty and it's also great as a holiday drink with a simple topping of marshmallows to complete the mood.
This is easily one of our favorite Javy Coffee recipes with how delicious it is!
This Javy Mocha Chip Frappuccino is extremely appetizing and you'll love it for its classic flavors that are super easy to enjoy!
With basic ingredients such as milk, mocha concentrate, dark chocolate chips, and chocolate sauce, this frappuccino is simple to make and you'll be enjoying this in no time at all!
You get your caffeine fix with Javy liquid microdose coffee while chocolate sauce helps to turn it into a mocha that's satisfying with every sip.
Go wild with the chocolate sauce for maximum enjoyment!
Finish off your next meal with this Mexican cocktail made with Javy Coffee that's absolutely delicious!
Bitter coffee combines with Licor 43 to create an awesome alcoholic drink that has underlying notes of vanilla and spice, resulting in a well-balanced cocktail.
It's easy to enjoy and is great as a digestif or serve it at the next party and impress your guests!
With coffee concentrate, there's no waiting time required to brew coffee and make a tasty coffee cocktail!
Enjoy a classic drink with this iced matcha latte that's great for a simple yet tasty beverage and you're just going to love it!
It's incredibly easy to make and it's as simple as adding liquid coffee concentrate and milk to freshly brewed matcha tea made with matcha powder and hot water.
Toss in some ice cubes and it's ready to be served!
This combination of tea and coffee tastes superb and you'll get hooked on it right after the first sip!
Grace your taste buds with this fantastic drink that's loaded with sweet flavors that we've all come to love and enjoy!
Made with homemade butter pecan syrup, this iced coffee is filled with a nutty flavor that's super delightful and the buttery undertones totally elevate the drink to the next level.
Add frothy milk, half and half, and caramel sauce to the mix and you have an absolutely heavenly beverage to indulge in!
If you're looking for a sweet and delicious drink that'll brighten up your day, check out this amazing Maple Oat Milk Cookie Iced Latte!
The highlight of this drink is the tasty foam that's made by combining oat milk and maple syrup together and mixing them with a milk frother.
Topped with ground cinnamon, it's a simple and elegant drink that everyone can enjoy.
You'll be loving how delectable it is for something so easy to make!
This Gingerbread Spiced Mocha Latte is absolutely delicious and it might just make it into your favorites list once you've tried it!
With ginger, cinnamon, nutmeg, cloves, honey, and other wonderful ingredients, there's no lack of delightful flavors to create an exceptional drink that'll get you hooked on it.
They are all added to a blender and processed until frothy, making it a really simple drink to whip up when the cravings hit!
It's extremely flavorful and easily one of our favorite Javy Coffee recipes!
Recreate the iconic flavors of Vietnamese coffee with this simple recipe that makes a fragrant cup of beverage that's just irresistible!
The trick to making Vietnamese coffee is to use condensed milk instead of regular milk to achieve that sweet combination that's super addictive.
Add ice to serve it cold or enjoy it warm to appreciate the wonderful flavor.
Either way, you're definitely going to enjoy this tasty cup of coffee!
Filled with a floral aroma, this Lavender Latte is one of our favorite Javy Coffee recipes and it's the perfect drink to enjoy on a relaxing weekend!
The subtle lavender notes add so much to the flavor of the drink, plus it has a soothing effect with every single sip.
To make it a visual treat, add some dried lavender flowers on top to give it a classy and elegant presentation that'll impress everyone.
You're definitely going to be making this more than once with how incredibly tasty it is!
Yield: 20
20 Best Javy Coffee Recipes To Try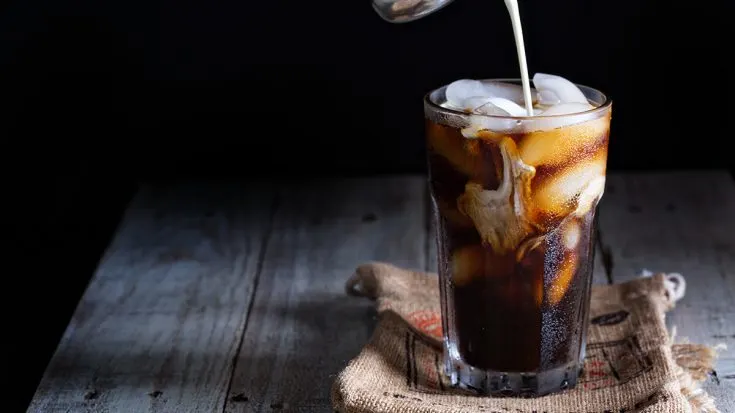 Try these Javy Coffee recipes and enjoy delicious cups of coffee! From flavored coffees to classic lattes, we've got you covered with some of the best Javy Coffee recipes that you can easily try at home!
Instructions
Choose your favorite Javy Coffee recipe.
Prepare all the required ingredients.
Whip up the tasty coffee and enjoy an awesome drink!
Nutrition Information:
Yield:
20
Serving Size:
1
Amount Per Serving:
Calories:

269
Total Fat:

10g
Saturated Fat:

6g
Trans Fat:

0g
Unsaturated Fat:

4g
Cholesterol:

25mg
Sodium:

167mg
Carbohydrates:

36g
Fiber:

1g
Sugar:

25g
Protein:

8g
Nutrition information is only an estimate and can vary depending on ingredients used.
Which of the Javy Coffee recipes have you tried so far?
Let us know in the comments below!
For more beverage recipes, check out the following:
Ka'Chava
Vitamix Smoothies
Loaded Teas
Almond Cow
Nespresso Coffee
Share on your favorite social media platform and tag us @GloriousRecipes – we can't wait to see what you have made!